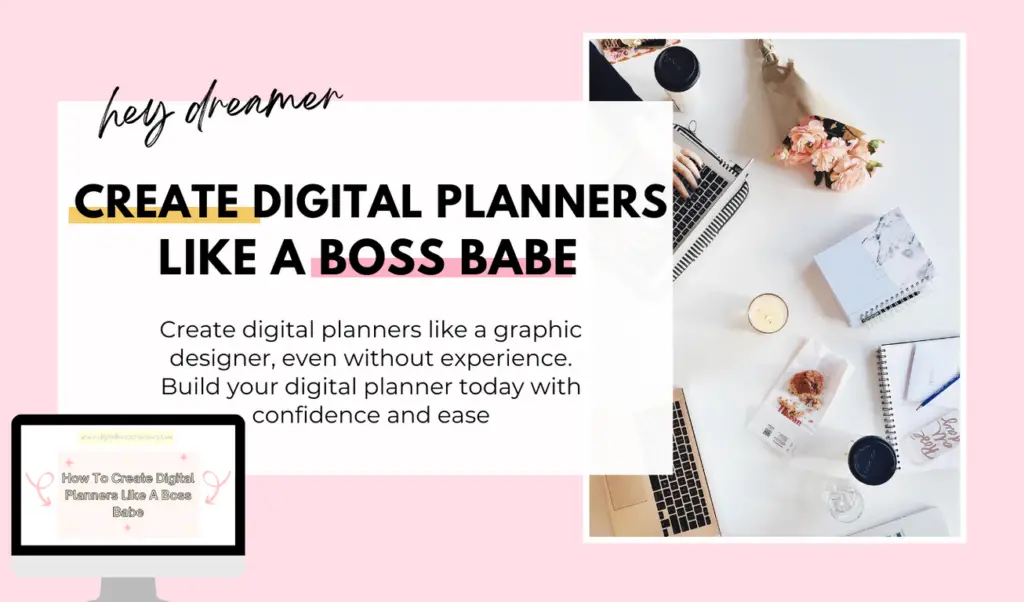 Tell me if this is you:
Do you want to create digital planners but don't know where to start?
Do you want to make passive income between $100- $3000 a month?
Do you have no graphic design or art experience but are willing to learn how to create digital planners?
If your answers were all yes, then I have a brilliant course for you!
I have created a course called Create Digital Planners Like A Boss Babe to help digital planner creator beginners get that stepping stone they need in building a successful digital planner empire.
This course is made by me, a non-graphic designer who has been able to create fun, engaging digital planners and make money from selling them!
I will teach you how to create amazing easy-to-do digital planners using a simple FREE tool called Canva.
Yep, no fancy design software and tools are required!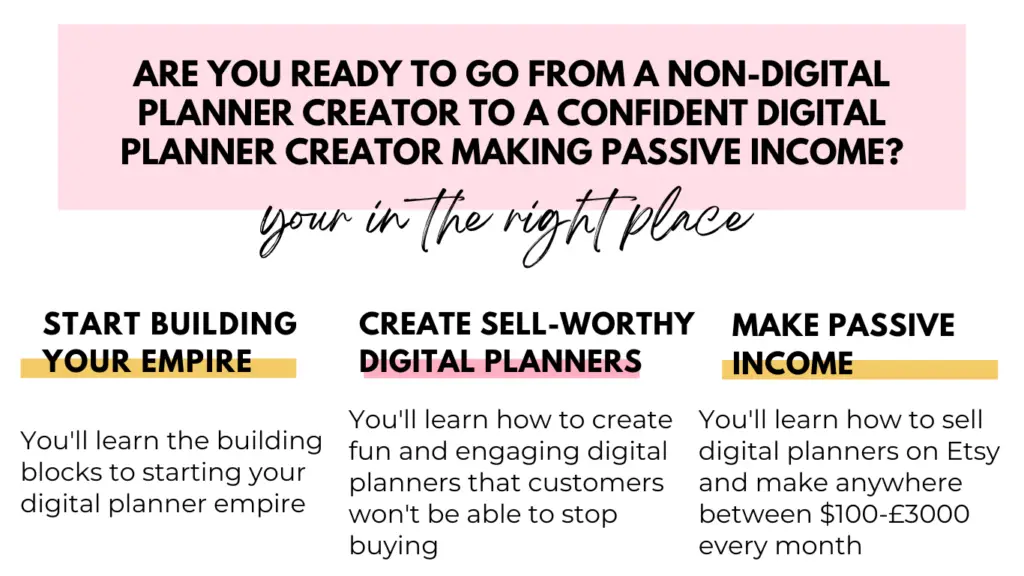 The investment:
I should be charging you hundreds of dollars for this course. At least $190.
However, your investment is only $80 (excluding tax and exchange rates), or you can pay $30 in three instalments.
Yep, I know that's a sweet deal!
It's a no-brainer, really.
But….. let's do some maths real quick to help you understand how easy it would be for you to get your investment back:
If you were to sell 10 digital planners for $10 each, that would be at least $100 in profit. You've already exceeded the amount of this course.
Okay, let's try another example. If you were to sell 20 digital planners for $8 each, you'd make around $160 in profit. Again you've made more than the amount of this course.
I want you to know that I have a 30-day refund guarantee period if, for any reason, you're not happy with the course.

If you want to start creating digital planners and make a steady income, girl, what are you waiting for….